Coronavirus live updates: Cases top 2 million globally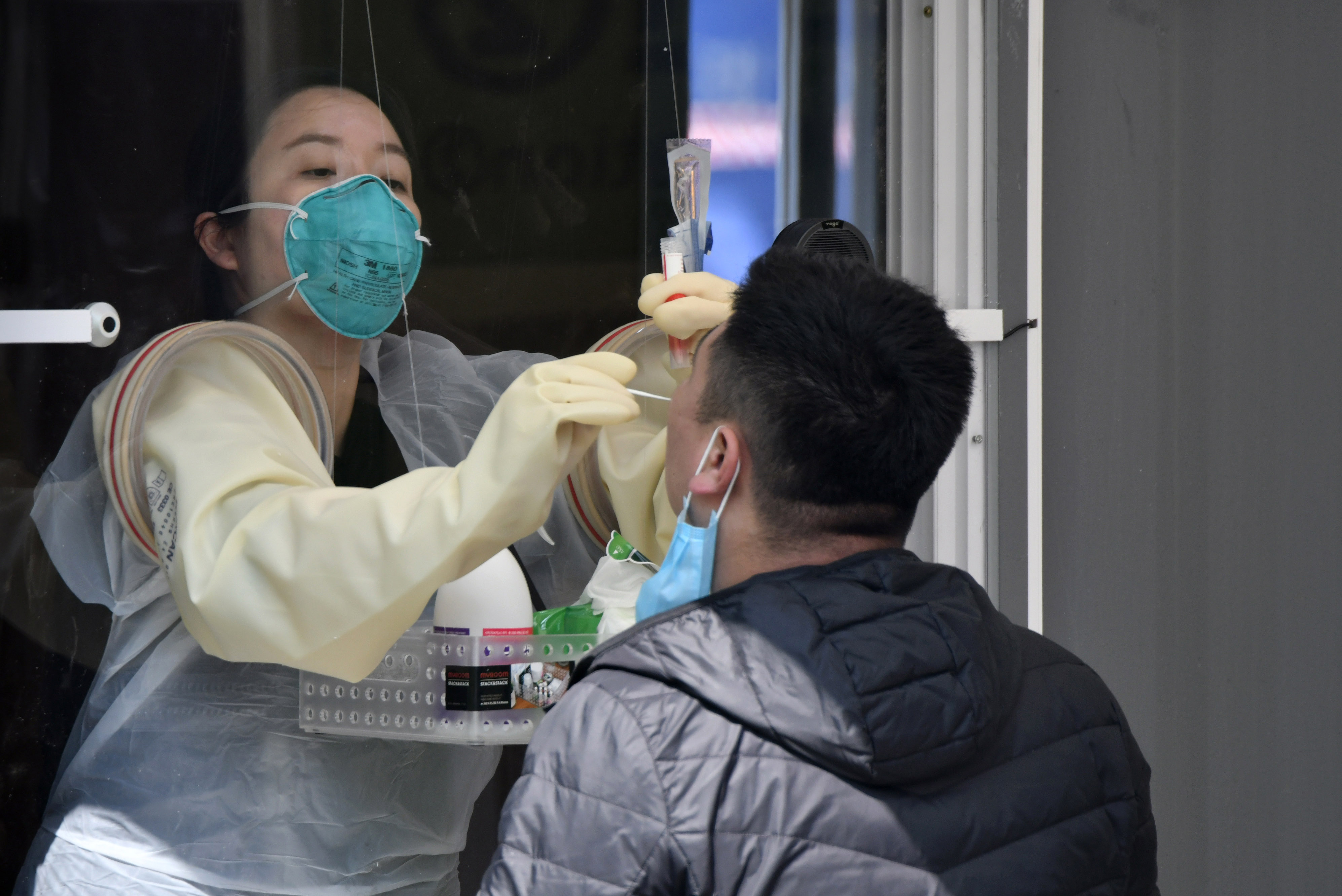 A total of 141 people who had apparently recovered from Covid-19 have tested positive again, South Korea's Centers for Disease Control and Prevention (KCDC) said on Thursday.
KCDC deputy director Kwon Joon-wook said the agency did not know what caused the people to retest positive and was investigating. 
Most experts think it's unlikely that somebody will be re-infected for the coronavirus soon after recovering. It's possible that issues with testing – or varying amounts of viral RNA in the body, which the tests look for – could explain why people tested positive after testing negative. 
Kwon also said that the government is studying cultivated samples from the patients to determine whether the cases could be contagious. Kwon said the study will take about two weeks from today.
"Our KCDC workers are working day and night to collect samples and conduct studies," Kwon said.
Coronavirus lockdowns have played a role in causing pollution levels to drop significantly across Europe over the past month, the European Space Agency (ESA) has said.
Nitrogen dioxide levels are down around 50% in some cities, the agency said on Thursday, noting that the fall coincides with the "strict quarantine measures implemented across Europe."
The improvements in air quality were particularly clear in France, Spain and Italy, all of which have had severe lockdowns in place for several weeks.
Paris saw a dramatic drop of 54% in nitrogen dioxide concentrations when comparing the period April 13 to March 13 to the same time in 2019.
Madrid, Milan and Rome all saw decreases of around 45%.
Nitrogen dioxide concentrations vary widely day to day owing to the fluctuations of emissions, as well as variations in weather conditions, the agency also said, admitting there is a "weather-induced variability," which makes it difficult to "draw conclusions based only on daily or weekly measurements."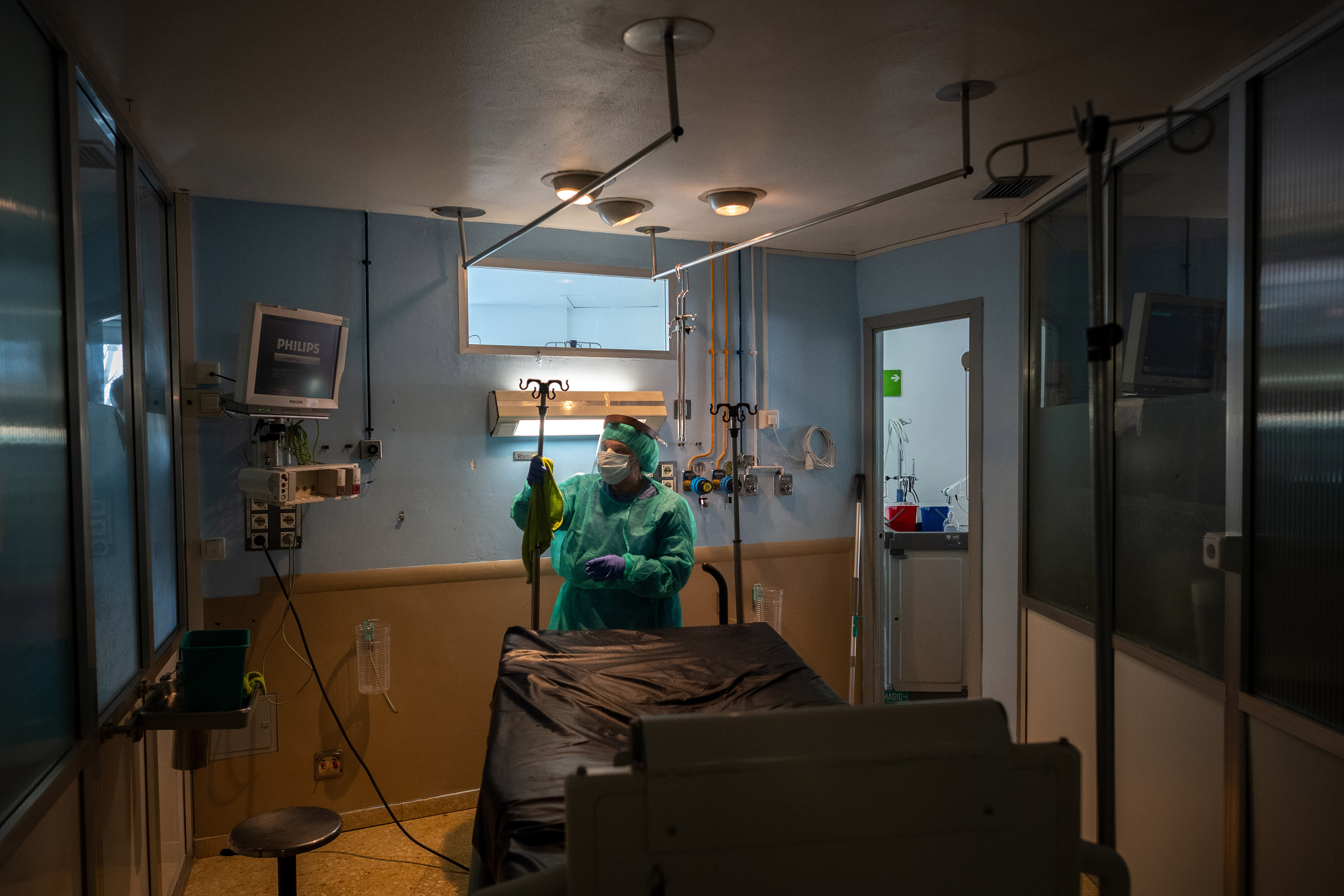 The Spanish region of Catalonia may have twice the official number of deaths reported so far by the Spanish government, according to new data from the region's department of health.
Funeral homes have reported a total of 7,097 coronavirus deaths in Catalonia up to Wednesday, which includes the regional capital Barcelona. But available data from the Spanish Health Ministry had total coronavirus deaths in Catalonia at 3,756 up to Wednesday morning.
Of these 7,097 deaths, 1,810 people died in elderly people's homes. CNN has previously reported that a large number of deaths in these facilities were being unreported in national figures.
The regional health department explained in a statement that these increases were a result of new counting methods that now include deaths in people's residences and at nursing homes. Previously the figures only included deaths in hospital. 
The number of coronavirus infections could also be 55,000 higher than previously reported in the region. While the Spanish government figures show 36,505 total confirmed cases in Catalonia, the region's department of health says there are 39,375 positive cases confirmed by diagnostic testing and a further 55,457 cases of people with symptoms, but only diagnosed by a medical professional.
Barcelona, Spain's second-largest city, is one of the regions worst-affected by Covid-19.
The Spanish government has previously explained that their figures are compiled from data submitted by regional health departments.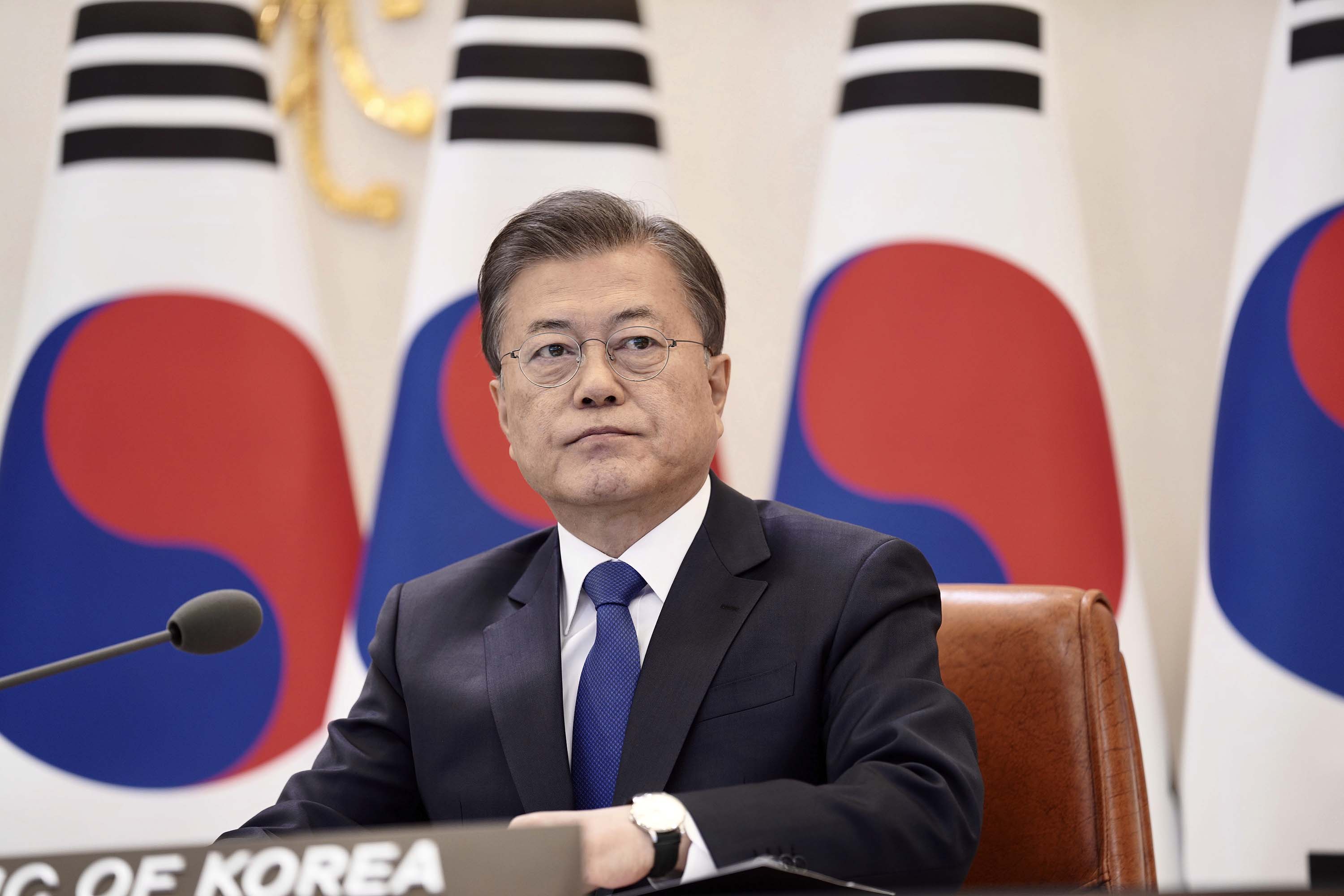 The South Korean government is fighting "with all its might to overcome this national crisis," according to a statement by President Moon Jae-in as his party was expected to celebrate a landslide victory in parliamentary elections.
The election attracted the highest voter turn out in 28 years, despite being held during the coronavirus pandemic.
Early results from Wednesday's vote suggest that Moon's Democratic Party has won 180 of the 300 seats in the National Assembly, boosting the party's total by 60. Full results are expected on Thursday.
If early results are correct, it will be the biggest win by any party since the current democratic constitution was established in 1987.
Moon said the world had "marveled" at the election.
"Our people have orderly participated in the election while adhering to social distancing and disease prevention policies," he said in the statement.
The statement also called the pandemic an "unprecedented national crisis" and thanked the people for "giving strength to our government" in its battle against Covid-19.
"Though we must face this unprecedented national crisis, we will boldly go forth, trusting our people. And we shall win."
Read more here: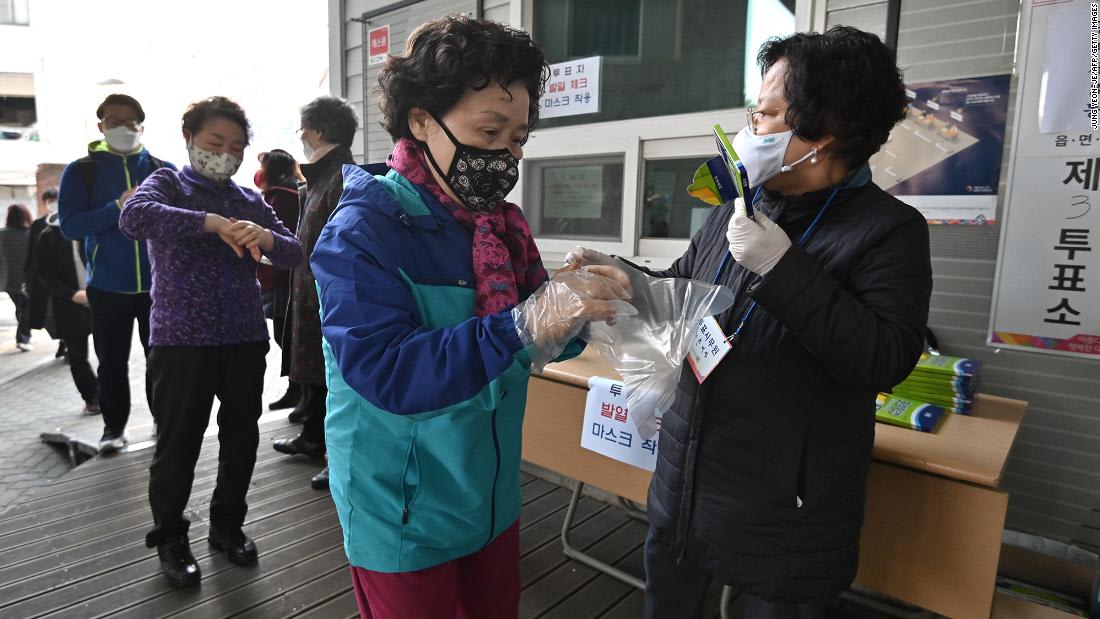 China says there is no proof of Covid-19 originating from a Chinese laboratory, which CNN reports US intelligence and national security officials are currently investigating.
Speaking Thursday at the Chinese Foreign Ministry's daily media briefing, spokesman Zhao Lijian said:
"China's position has been clear on the origin and transmission routes of the novel coronavirus. We always hold the view that this is a scientific issue that should be studied by scientists and medical experts.
"I would like to remind people: The head of the World Health Organization has repeatedly stated that there hasn't been any evidence pointing to the virus being lab-created. Many renowned medical experts around the world have also described theories such as 'lab leaks' as lacking any scientific proof.
"An infectious disease is the common enemy of humankind and the international community can only defeat it through rational responses. China will continue to work with other countries, helping each other and banding together to win this fight between humanity and a major infectious disease."
Read more here: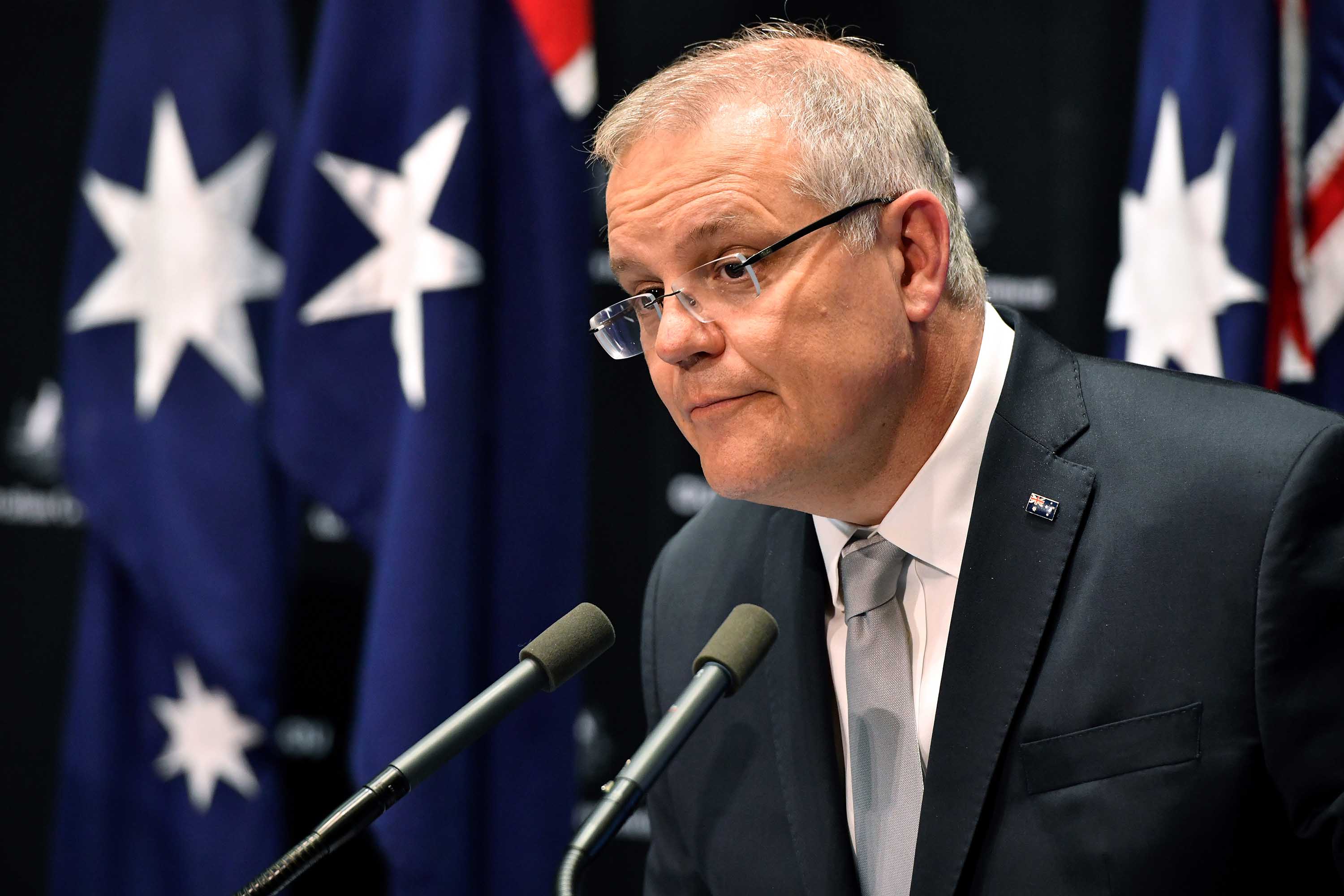 Australian Prime Minister Scott Morrison said the current baseline coronavirus restrictions will remain in place for at least four weeks as the government tries to meet a set of guidelines to deal with the pandemic.
Morrison laid out three guidelines that his government will try to achieve before it can begin to consider easing restrictions:
An increase in testing
Better contact tracing capabilities
Greater response capability at a local level
Australia has confirmed 6,462 cases of Covid-19 and 63 deaths, according to the latest tally from Johns Hopkins University.
The country's Department of Health says it has so far conducted 374,500 tests across the country and does not have widespread community transmission.
If you're just joining us, here's the major developments since our last catch-up.
UK health worker deaths: A total of 27 National Health Service workers have died from coronavirus, Health Secretary Matt Hancock told the BBC on Thursday. He called the deaths "incredibly heartrending".
Germany death toll spikes: Germany recorded 315 deaths from complications related to Covid-19 in 24 hours. It's the first time the country has recorded more than 300 deaths in a 24-hour span.
Japan infections rise: The country has recorded 488 new coronavirus infections and 17 additional deaths, bringing the total number to 9,294, including 712 from the Diamond Princess cruise ship.
South Korea election: The country's ruling party is expected to have won by a landslide in a parliamentary election that attracted the highest voter turnout in 28 years, despite being held during the pandemic.
Growing outbreak in India: As of Thursday morning, India had reported 12,380 confirmed cases of coronavirus, including 414 deaths. India is receiving medical supplies from China as it battles the pandemic.
Singapore cases jump: The island nation recorded 447 new coronavirus cases on Wednesday — the largest single-day increase since the outbreak began in the country. The new cases bring the country's total number of reported cases to 3,699.
European Council President Charles Michel says the EU must must learn from the coronavirus pandemic "to improve our preparedness, and our coordination."
"We must develop a more resilient system of governance, while upholding the principles of solidarity, unity and the fundamental values of freedom, rule of law at the heart of the EU," Michel tweeted Thursday.
"The virus knows no borders and strikes all nations, the EU as a global actor has a responsibility to help frame a global response."
He also said that the EU has to continue to promote multilateralism and "assist our partners, be it our immediate neighbours or our African partners."
South Korea's ruling party is expected to have won by a landslide in a parliamentary election that attracted the highest voter turnout in 28 years, despite being held during the coronavirus pandemic.
What the results show: Early results from Wednesday's election suggest that President Moon Jae-in's Democratic Party has won 180 of the 300 seats in the National Assembly, boosting the party's seats by 60. Full results are expected on Thursday.
If early results are correct, it will be the biggest win by any party since the current democratic constitution was established in 1987.
How many people voted: The election — which was the first nationwide vote held in a country with a significant coronavirus outbreak — was also remarkable for its turnout.
The country saw a turnout of 66.2% — the highest in a parliamentary election since 1992, when there was a 71.9% turnout. More than a quarter of the country's 44 million voters cast their ballot early for Wednesday's election — a record proportion of early voters.
Moon's response to the virus: The coronavirus has infected more than 10,500 people in South Korea. But the government has won praise for its handling of the crisis, and already more than 7,500 people in the country have recovered.
Prior to the election, Moon's coronavirus response boosted his approval rating, according to Gallup Korea surveys.
An election — with a difference: Voters wore masks and gloves, polling booths were disinfected, and people spaced out as they queued up to vote. While election campaigns in the country are often festive, featuring K-pop style dance troupes, this election season was more sedate. Candidates wore gloves and face masks as they campaigned on the streets of Seoul.
Read more here: