The latest on the coronavirus pandemic: Live updates
1 min ago
Mexico reports another 6,000 new coronavirus cases, nearly 800 new deaths
From journalist Karol Suarez in Mexico City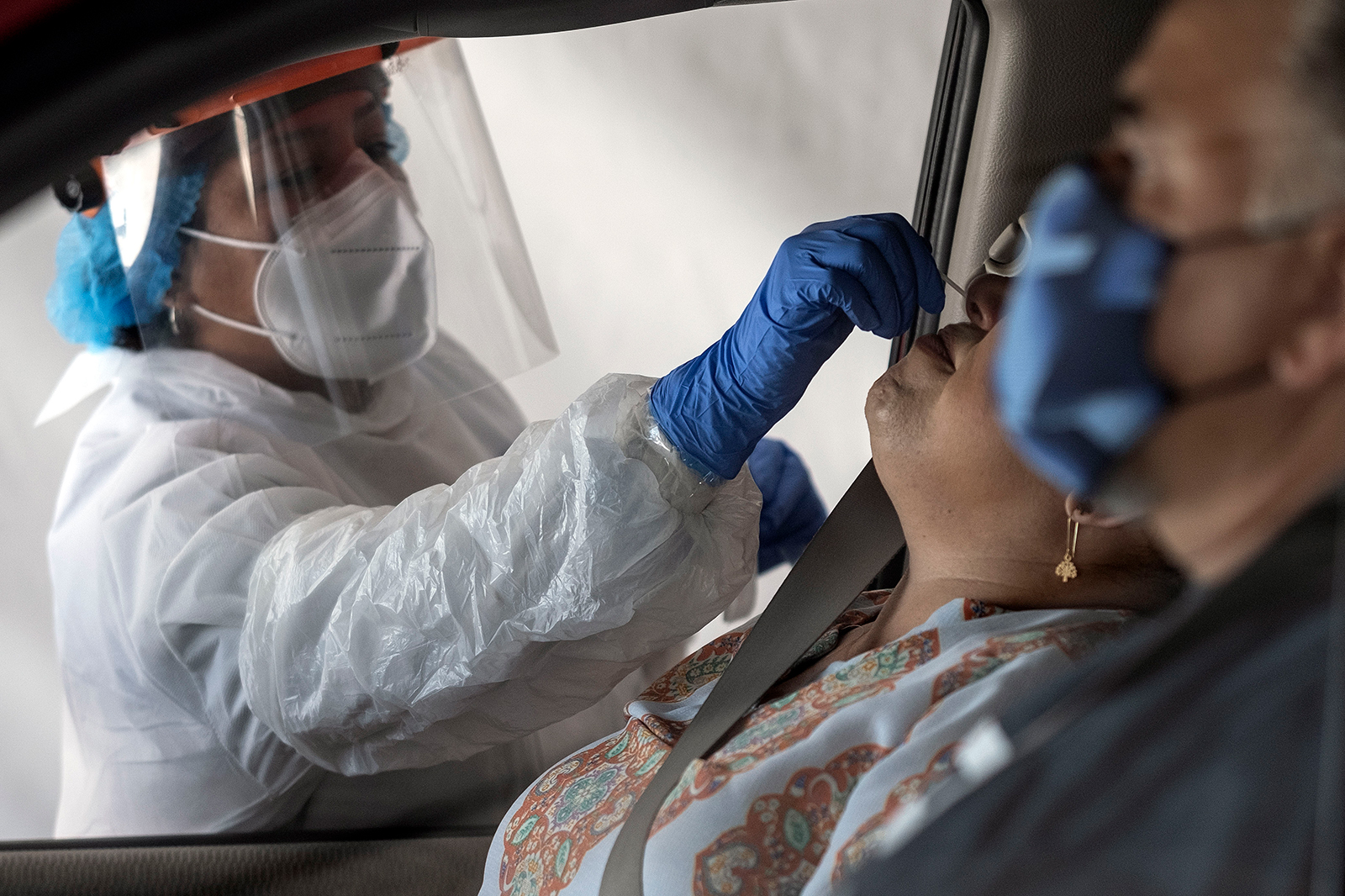 Mexico's Health Ministry reported 6,019 new Covid-19 cases Wednesday, bringing the country's total to 362,274.
Mexico has consistently reported 5,000 cases or more every day for the past eight days. 
The ministry also reported 790 new deaths from the virus, bringing its death toll to 41,190.
Mexico holds the fourth highest death toll from the virus worldwide, trailing the UK where the death toll is 45,586, according to Johns Hopkins University.
40 min ago
Trump says he would take a coronavirus vaccine
From CNN's Nikki Carvajal
In a snippet of an interview set to air later Wednesday night, President Trump said he would either take a coronavirus vaccine first or last, but lamented that, "either way I lose on that, right?"
"You know the way it works," Trump said, in a clip that aired on Fox News. "If I'm the first one, they'll say 'he's so selfish that he wanted to get the vaccine first,' and then other people would say 'hey, that is a very brave thing to do.' I would absolutely, if they want to me to, if they thought it was right, I would take it first or I'd take it last."
"You do know if I take it first, I'll be – either way I lose on that, right?" Trump continued. "If I take it first. And if I don't take it, he doesn't believe in the program."
24 min ago
Fact check: Trump suggests that kids don't easily transmit coronavirus. Here's what we know.
From CNN's Tara Subramaniam 
During Wednesday's briefing, President Trump continued to advocate for schools opening in the fall. In support of this he claimed that "a lot of people" say children "don't transmit" coronavirus. 
"They don't catch it easily, they don't bring it home easily," Trump added. "And if they do catch it, they get better fast."
Facts First: While children infected with coronavirus are less likely to develop severe symptoms than adults, not all "get better fast," like Trump claimed. Furthermore, several studies suggest that children can and do transmit the virus.
According to one recent study from the Korea Centers for Disease Control and Prevention, children between 10 and 19 years old may transmit coronavirus just as much as adults. 
"Although the detection rate for contacts of preschool-aged children was lower, young children may show higher attack rates when the school closure ends, contributing to community transmission of Covid-19," the study said.
Both the National Institutes of Health and the Centers for Disease Control and Prevention are also studying families and households to better understand the role children play in transmitting the virus. But as of June 30, CDC Director Robert Redfield said, "We don't know the impact that children have yet on the transmission cycle."
As a result, even though children appear to be affected less commonly or severely than adults, returning to school still poses certain risks. 
"Relatively few children with COVID-19 are hospitalized, and fewer children than adults experience fever, cough, or shortness of breath," the CDC said in an article for pediatric health care providers published in late May. However, the article also noted that "severe outcomes have been reported in children including COVID-19 associated deaths."
1 hr 19 min ago
Trump says he'd be comfortable with his son and grandchildren returning to school
From CNN's Maegan Vazquez with Maggie Fox, Denise Royal and Rosa Flores
President Trump said Wednesday that he would be comfortable with his son and grandchildren physically returning to school in the fall, asserting that children do not catch or spread coronavirus easily.                      
Asked during a White House news conference whether he'd be comfortable with his family members returning to school, Trump responded, "Yeah, well I am comfortable with that."  
Trump was also asked if his administration planned to develop a national strategy for getting children to return to schools in the fall, to which he replied, "We do have a national strategy. But as you know, ultimately it's up to the governors of the states." 
"I think most governors, many governors, want these schools to open. I would like to see open," he said, adding that children have "strong immune systems." 
"They don't transmit very easily (to others) and a lot of people are saying they don't transmit," the President claimed, without evidence. "We're looking at that … they don't bring it home with them."  
"They don't catch it easily, they don't bring it home easily and if they do catch it, they get better fast," Trump asserted. "We're looking at that fact. That is a factor and we're looking at that strongly We'll be reporting about that over the next week." 
But, US Surgeon General Jerome Adams recently told CBS News that though the risk to children getting coronavirus is low, they can still transmit it to others. 
"We know the risk is low to the actual students. But we know they can transmit to others. … We need to take measures to make sure we protect those who are vulnerable either because they are older or they have chronic medical conditions," Adams said. 
Researchers in South Korea have also found that children between the ages of 10 and 19 transmit Covid-19 within a household just as often as adults do, according to research published in the US Centers for Disease Control and Prevention journal Emerging Infectious Diseases earlier this week. They also found that children ages 9 and under transmitted the virus, as well, although at lower rates.
CNN reported earlier Wednesday that in Florida, which is among the sunbelt states seeing a surge in coronavirus cases, a 9-year-old girl has become the youngest person in the state to die from coronavirus complications. The girl is not known to have had underlying medical conditions and has become the fifth minor to die from Covid-19 in the state. 
More than 23,000 children under the age of 18 have tested positive for coronavirus, and more that 13% of children who get tested turn out to be infected. The state's total number of confirmed cases now stands at 379,619.
Watch more:
1 hr 11 min ago
Top US health official: The most sensitive indicator of how well a state is doing is the test positivity rate
From CNN's Andrea Kane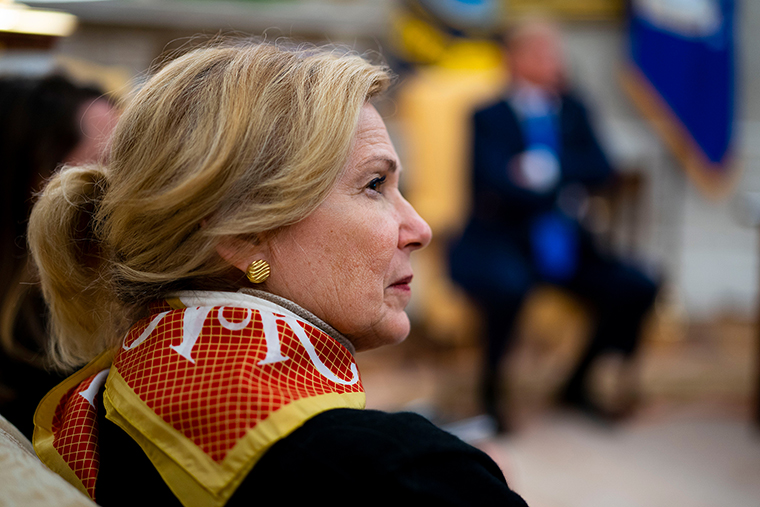 White House coronavirus task force coordinator Dr. Deborah Birx said the statistic she watches closest is the test positivity rate because it is "the most sensitive indicator" of how the coronavirus situation is unfolding at any particular time and place.
The test positivity rate is the percentage of people who get tested and turn out to be infected with the virus.
"It only has to go up a tiny bit. So let's say you had 3% test positive, and then the next week you have 3.3%. That is when to start really watching," Birx told Fox News' Bret Baier Wednesday.
She said every Monday each governor gets an approximately 10-page report with that information.
"We think that's the earliest indicator. That's why we show that at county level, at metro level, in small cities and large metro areas, as well as the state level — so that every governor and every mayor and every health commissioner can really understand what we're seeing in their state. And so that we can really provide recommendations to the states on how best to control this virus," she said.
Birx said the country had to change its testing strategy to improve the turnaround time for test results — especially the hardest hit states, which also have the longest turnaround times.
"We have three states that are equivalent to what the worst conditions were, as far as number of tests required, with New York…. So now we need three times, really, the number of tests that we had before. And so we're really working to increase pooling. We know that can dramatically increase our through-put," she said.
"Really, we need the Northeast and the Midwest, that have those very low test positive rates, to move to pooling so that those tests can be moved to the South, the Southwest and the West," she said.
1 hr 31 min ago
This part of the pandemic can be traced back to Memorial Day, Birx says
From CNN's Andrea Kane
The surge in coronavirus cases seen across the South and Southwest can be linked back to the traveling people did around Memorial Day, White House coronavirus task force coordinator Dr. Deborah Birx said Wednesday.
Birx told Fox News' Bret Baier Wednesday that the current spread of the pandemic — across the South, Southeast and into the Southwest and West — is very different than what the country experienced in March and April.
"What do I mean by that? This epidemic all appeared across the South and the West after June 10 simultaneously. Previously in the March-April timeframe, first we had the New York Metro following Washington state, and then a series of metros that went down in a period of time, often two or three weeks apart," she said.
"This time, we saw wide virus spread across counties, across rural areas, across small metros and big metros, all the way across the South, Southwest and West, almost simultaneously. So, this was an event that we think can be traced Memorial Day and opening up as people [began] traveling again and being on vacation. And we're really tracking this because where it hasn't happened yet is our Midwest and our Northeast that was so hard hit in March and April. And so we're watching that very carefully."
1 hr 47 min ago
Latin America and the Caribbean top 4 million Covid-19 cases
From CNN's Chandler Thornton and Maria Ramirez Uribe
Latin American and Caribbean countries have recorded more than 4 million Covid-19 cases and nearly 175,000 deaths as of Wednesday, according to a CNN tally based on data from Johns Hopkins University's Coronavirus Resource Center.
The 33 countries in the region have reported a total 4,026,527 Covid-19 cases and 173,398 deaths.
1 hr 45 min ago
UN General Assembly meeting will be virtual this year
From CNN's Richard Roth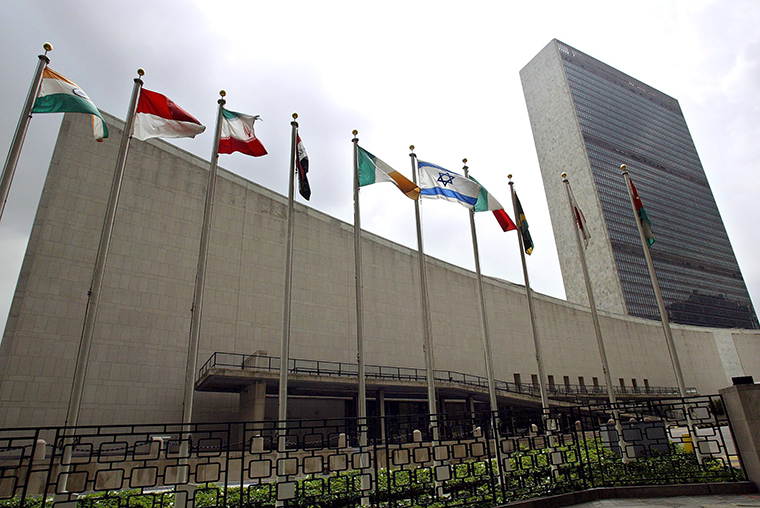 The annual United Nations General Assembly meeting in September, featuring high-level country officials, will be virtual this year.
The UN General Assembly approved the move Wednesday, authorizing the admission of pre-recorded video statements to the General Debate at its 75th session, as well as other mandated high-level meetings planned.
Each country will be allowed to have one or two delegates in the Assembly Hall during the playing of the speeches.
2 hr 24 min ago
Southwest tightens mask rules for passengers
From CNN's Greg Wallace and Pete Muntean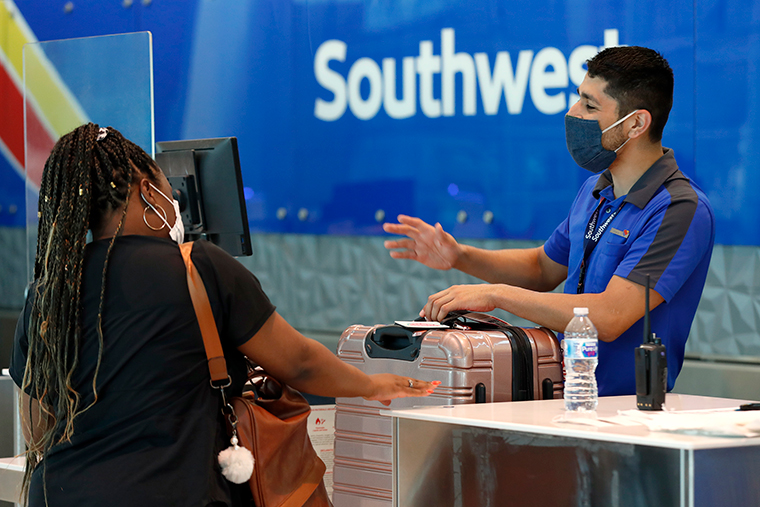 Southwest Airlines says its planes will carry only masked passengers – making yet another tightening of US airlines' pandemic safety rules this week. 
Southwest spokesperson Brian Parrish tells CNN the new policy takes effect Monday and will prohibit passengers from claiming medical or disability exemptions to the rule, which the airline currently allows. 
"If a Customer is unable to wear a face covering for any reason (even a verifiable medical condition), we regret that we are unable to transport the Customer at this time, due to safety risk of asymptomatic COVID-19 transmission by Customers without face coverings," the company's updated mask policy for passengers reads. The airline announced Wednesday afternoon its policy has been updated.  
The mask requirement will also apply to passengers in the airport — from check-in through baggage pick-up, Southwest said. (Masks are already required in some airports due to local rules.) 
Only children under the age of two are exempt from the requirement, Parrish said. 
Several major airlines have tightened their mask policies this week, offering competing health safety policies to the traveling public. 
United Airlines said Wednesday its passengers will be required to wear a mask during the entire time they are in the 360 airports the airline serves.
Delta Air Lines said Monday that any passengers claiming a medical exemption from wearing a mask would need to consult by phone with an airline-approved doctor while at the airport. 
Southwest's announcement comes as it prepares to release its second quarter financials on Thursday. 
There is no federal government regulation requiring passengers or crewmembers to wear masks when onboard planes.