Covid-19 will end up as a top 10 leading cause of death in 2020, CDC statisticians say
1 min ago
Bill Gates addresses QAnon and says he hopes "the conspiracy stuff dies down"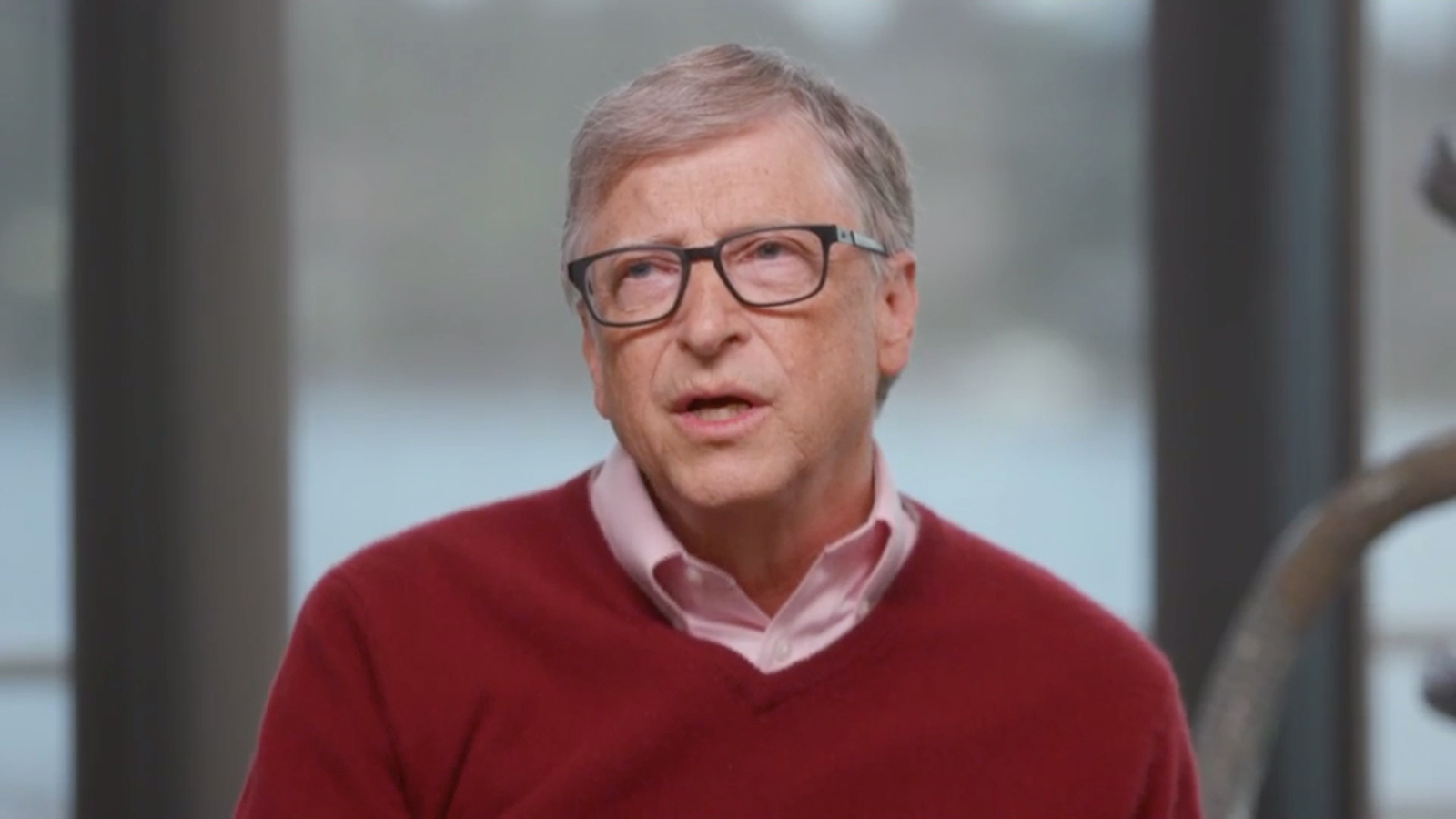 Despite what hordes of conspiracy theorists online may believe, Bill Gates, one of the world's most magnanimous philanthropists, is not responsible for causing the coronavirus pandemic, he said today.
Gates was specifically asked on CNN's global coronavirus town hall about the fringe group known as QAnon, which claims that dozens of politicians and A-list celebrities work in tandem with governments around the globe to engage in child sex abuse, among other theories.
Followers also believe there is a "deep state" effort to annihilate President Trump.
"The culmination of having social media spreading things that are very titillating, to have this pandemic where people are uncertain and they prefer to have a simple explanation, it's meant that these things are really millions of messages a day, and people like myself and Dr. [Anthony] Fauci have become the target," Gates said. "And so I hope the conspiracy stuff dies down. It's really, the numbers kind of blow my mind. And it's not just the fringe people that you would normally think of."
Earlier this week: Twitter removed thousands of accounts linked to QAnon which has become notorious for spreading conspiracy theories and disinformation online.
"We've been clear that we will take strong enforcement action on behavior that has the potential to lead to offline harm," Twitter's safety team said late Tuesday in a tweet. "In line with this approach, this week we are taking further action on so-called 'QAnon' activity across the service."
More than 7,000 accounts have been removed in the last several weeks, according to Twitter. It also expects that additional actions it is taking to limit the reach of QAnon activity on its platform could affect 150,000 accounts worldwide.
QAnon began as a single conspiracy theory. But its followers now act more like a virtual cult, largely adoring and believing whatever disinformation the conspiracy community spins up.
CNN's Rishi Iyengar contributed to this report.
15 min ago
A coronavirus vaccine will likely be multi-dose, Bill Gates says
Early data on a coronavirus vaccine shows that it will take more than one dose to protect people from the virus, Microsoft founder and philanthropist Bill Gates told CNN tonight.
Gates, who along with his wife Melinda, runs the Bill and Melinda Gates foundation which pledged up to $100 million in February to help contain the coronavirus outbreak around the world.
These funds have also been used to help find a vaccine for the virus, limit its spread and improve the detection and treatment of patients.
"None of the candidates that we have much data on look like they'll work with a single dose. So these are all multi-dose vaccines. If we look at the elderly, some of the constructs might require more than two doses to get the protection we want," Gates said during CNN's town hall Thursday. "The vaccine has to be safe, it's got to reduce transmission, and then it's got to protect the health of the individual. And these vaccines, the FDA laid out how they want these trials to be done. Fortunately, they required a proof of efficacy. But they set the bar pretty low at 50% efficacy. So the first vaccine that gets approved may be fairly weak in some of these criteria."
Gates said that his foundation is funding not only the first generation of vaccines and the capacity for those, "but also a second generation that will be ready four to six months later that may get us closer to 100% protection or 100% transmission reduction."
"So there's a lot of uncertainty in the vaccine enterprise, which is hard to explain, you know, when people want to summarize is the vaccine miracle on its way," Gates added.
2 min ago
Here's what the next year will look like, according to Bill Gates
Microsoft founder Bill Gates believes there could be some advances in testing and therapeutics in the next year.
"I think the therapeutics is actually the most promising thing and not talked about as much as the vaccines because if you have multiple therapeutics that, between them, are reducing the death rate and the amount of serious sickness by over 80%, probably over 90%, that does start to reduce the horrific burden," the philanthropist said.
"So I think by the end of the year, therapeutics will be making a big difference," he said.
Gates said by the first half of 2021, the first round of vaccines could be approved.
"Then by the end of 2021, if people are willing to take the vaccine, we'll be able to stop the transmission in the rich countries and maybe within nine months after that in the world at large," he said.
Watch:
8 min ago
Reopening schools could result in the spread of Covid-19 to older people, Bill Gates says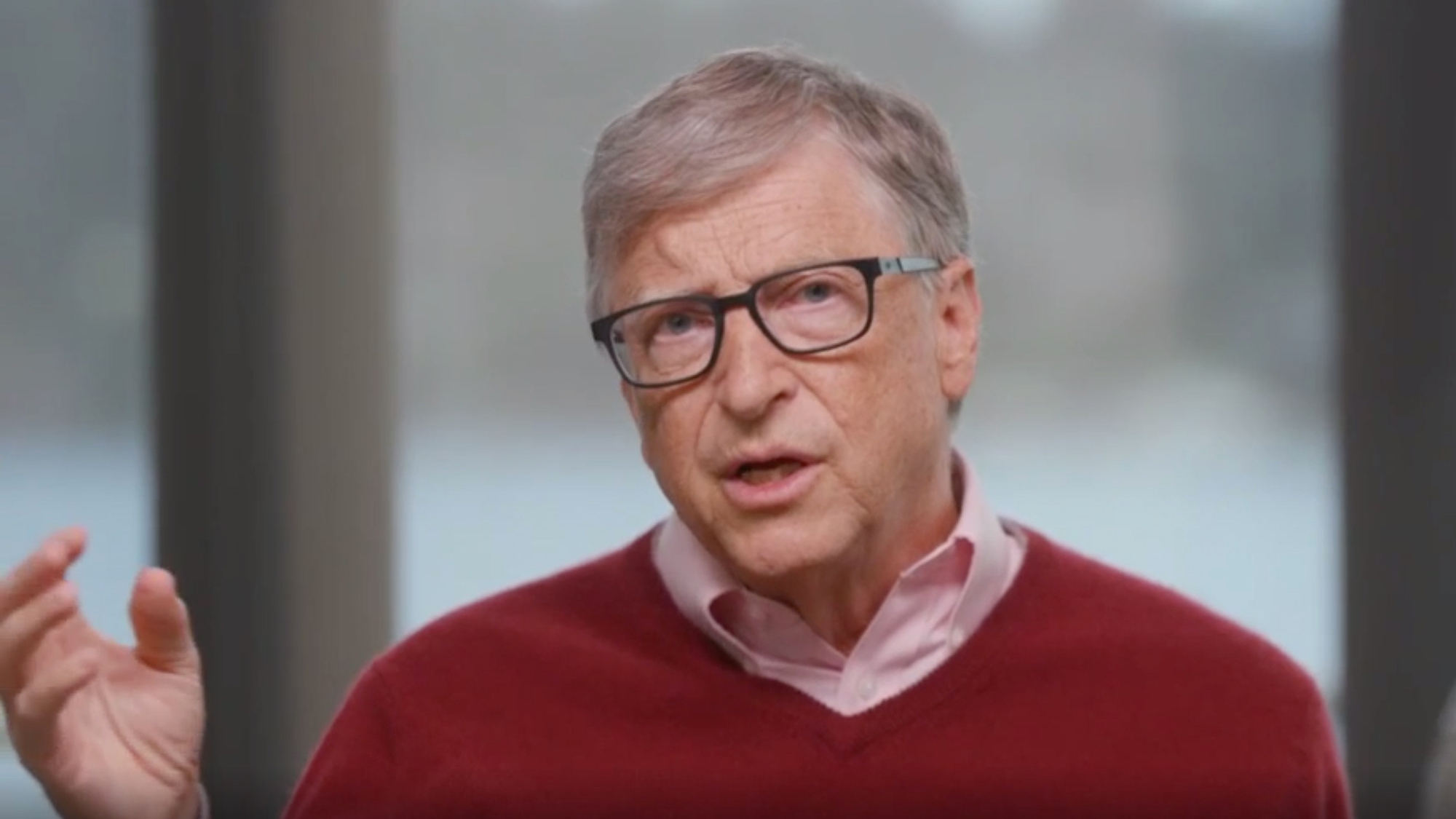 One of the real problems that could occur as schools reopen this fall for in-person learning is the spread of Covid-19 to older people, Microsoft founder and philanthropist Bill Gates said.
Gates' comments follow new US Centers for Disease Control and Prevention guidelines on education and childcare that favor the opening schools, saying children don't suffer much from coronavirus, are less likely than adults to spread it, and suffer from being out of school.
"The real problem comes as an infection gets connected to someone that's older. So if the teacher's over 65, if that kid lives in a multigenerational household, where it's not easy to separate the kid from the older person, that's the part of this that does create real risk," Gates told CNN during its global coronavirus town hall. "Now, we have this huge benefit of having those kids in school, and so this is going to require some judgment. It's not going to be close all schools or open all schools. There are various things about having half the kids go in one week and half the other week so you can space kids out. There are things that will be tried."
Gates was heartened over the news that "there's likely to be money for schools on a bipartisan basis in this next bill, because funding some of that and spreading best practices there will mean we can reduce the education deficit."
More on the CDC guidelines: The new CDC guidelines posted Thursday do recommend that local officials should consider closing schools, or keeping them closed, if there is substantial, uncontrolled transmission of the virus. 
The CDC has been promising new guidelines for more than a week, after demands from President Trump that the agency alter its recommendations for opening schools. They were posted on the agency's website Thursday afternoon with little public notice and no explanation of what has been changed. 
Watch:
13 min ago
Bill Gates calls the Covid-19 infection rate in the US "deeply troubling"
Microsoft founder Bill Gates called the coronavirus infection rate in the US "deeply troubling" and doesn't suspect things will get better soon.
"The infection rate in the US is deeply troubling, because the summer, when it's warmer and people are indoors more, actually, it's easier to reduce the infection than it's going to be out in the fall. And right now, those infections are largely in young people, which means the death rate, although it's come up, is nowhere near its peak," Gates said during CNN's global coronavirus town hall tonight. "So things are definitely on the bad side of what we would have predicted four weeks ago."
Helping to find a vaccine: Gates said on June 25 that he's aligned with Dr. Anthony Fauci, the nation's top infectious disease expert, on his prediction that there will be a viable vaccine by the end of the year, or early 2021. He said he and Fauci are in constant contact.
In February, Gates, who along with his wife Melinda, run the Bill and Melinda Gates foundation, pledged up to $100 million to help contain the coronavirus outbreak around the world. They said the funds would be used to help find a vaccine for the virus, limit its spread and improve the detection and treatment of patients.
Watch:
49 min ago
Here's the latest coronavirus update from Colombia
From CNN's Maria Ramirez Uribe 
Colombia's health ministry reported 315 new coronavirus deaths Thursday, raising the country's total to 7,688. The daily figure is the highest number that Colombia has reported so far in the pandemic.
The ministry also reported 7,945 new cases Thursday, bringing the total number of confirmed coronavirus cases to 226,373.  
This comes the same day that Colombia's capital added five more parishes to its list of those on lockdown.
Around 5 million people, from 13 parishes, are now on lockdown in Bogota.
41 min ago
Convention official describes chaos after Trump pulls the plug
From CNN's Jim Acosta
A convention official described chaos inside the Republican National Committee after President Trump pulled the plug on convention activities in Jacksonville, Florida.
The official described the situation as "a multimillion dollar debacle and think of where that money could have gone," noting the funds could have been better spent on fighting the virus.
The official went on to say that some convention staffers simply don't know what to do now. The official added there were some questions whether all campaign staffers scheduled to work the event would actually show given concerns about the virus.
This official said a key moment in the decision to scrap Jacksonville came when the local sheriff said adequate security could not be provided for the convention given the pandemic.
That sheriff, the official said, has close ties to other local officials in the area who were all becoming more concerned by the day about hosting the convention.
59 min ago
DOJ watchdog report finds lack of staffing contributed to Covid-19 outbreak in California prison
From CNN's David Shortell
The Justice Department's internal watchdog found that a federal prison in California, where nearly 1,000 inmates have tested positive for coronavirus, was slow to implement safety measures and lacked adequate staffing to confront the growing pandemic. 
At Federal Correctional Complex Lompoc, in Santa Barbara County, California, a nationwide order to restrict the movement of prison staff wasn't fully implemented for more than two weeks because of a staff shortage — possibly allowing workers to bring the virus inside prison walls, a review released Thursday by the Justice Inspector General's office found. Two staff members who showed up for work in late March with coronavirus symptoms made it past a weak screening process, and one inmate who had complained of coronavirus symptoms on March 22, wasn't isolated or tested for days.
The review of Lompoc represents the first official scrutiny of the federal prison system's handling of coronavirus after months of dire warnings from advocates and politicians that more needed to be done to protect the vulnerable prison population. Ninety-eight federal inmates have died since the start of the pandemic, including four at the California prison. 
In April, as the number of positive inmate cases across the federal system jumped towards 500, the inspector general's office announced it would begin a series of remote inspections of a selection of the Bureau of Prison's 122 facilities. The watchdog office has since surveyed over 38,000 prison employees nationwide and conducted phone interviews with staffers as well as a review of documents and data at 16 sites. The report on Lompoc, as well as a second report on FCC Tuscon in Arizona, are the first to be released, with more expected in the coming months. 
In an interview with CNN in April, the director of the Bureau of Prisons called confronting the pandemic the most challenging situation the federal prison situation has been confronted with in decades. 
"I don't think anybody was ready for this Covid, so we're dealing with it just as well as anybody else and I'd be proud to say we're doing pretty good," Michael Carvajal said in his first interview since being named director amid the pandemic.
The Bureau of Prisons has taken a wide range of steps since the virus was first detected — shutting down visitations, instituting quarantines for all new inmates temporarily moving all of the country's 150,000 federal inmates into near-isolation.
Attorney General William Barr also directed prison officials to expand programs to release certain vulnerable inmates early into home confinement in an effort to protect them from the virus and thin out the population of overburdened facilities. 
While the report released Thursday found that the Bureau of Prisons surged resources to an office that considered inmates for early release —cutting down processing times from months to just two weeks — the application of the new abilities to release prisoners early as a result of the pandemic was "extremely limited" at Lompoc. Only eight inmates had been transferred to home confinement under the new programs by mid-May, while more than 900 inmates had been sickened by the virus there, according to the inspector general review.
For those that remained bars, their access to medical treatment was limited by a severe staffing shortage. When the outbreak hit Lompoc, medical staffing at the prison was at just 62%. The prison's ability to screen inmates for coronavirus symptoms was negatively impacted as a result, the report concludes. The Bureau of Prisons has since dispatched additional medical staff as well as correctional officers to prisons facing staffing shortages, including Lompoc.  
Seventy percent of Lompoc staff surveyed by the inspector general's office also said that staff needed more personal protective equipment, and 36% said that inmates needed more hygienic products — despite masks and hygiene kits being handed out by the prison weeks into the pandemic. 
By contrast, no inmates have tested positive for coronavirus at the federal prison in Tuscon whose response to the pandemic was detailed in the second report released by the inspector general on Thursday. 
That report found that adequate staffing levels and empty housing units that could be converted to quarantine space allowed the facility to prevent the introduction of the virus from the outside world. Still, 77% of staff surveyed by the inspector general's office at the Tuscon prison said they wanted more protective equipment. 
BOP did not immediately respond to a request for comment.
1 hr 7 min ago
Pelosi says Trump has been "the biggest failure, practically in the history of our country"
From CNN's Haley Byrd
House Speaker Nancy Pelosi slammed President Trump's response to the Covid-19 pandemic, saying Thursday night that he has been "the biggest failure, practically in the history of our country."
During an interview with MSNBC, Pelosi also responded to Trump's decision to cancel convention activities in Jacksonville, Florida.
"I think it's a little too late for him to be responsible," she said of the decision.
Pelosi added that the coronavirus pandemic is "rolling like a freight train."
She criticized Republicans and the White House for struggling to finalize a proposal for the next round of stimulus legislation. The California Democrat said they are "in total disarray" and the slipping timeline for introducing a bill has "gone beyond the pale."
Pelosi claimed that all Republicans care about "is what's happening at the corporate boardroom table."
"There is a very big difference here," she said. "They really don't intend to meet the needs of the American people, and they will be fully exposed."